Faculty-Student Meetings
We invite faculty members to a roundtable with PhD students to share their experiences and offer advice about research, life as an academic, the job market, and more. The meetings afford graduate students the chance to meet and learn from role models in the discipline. So far, we have held three successful meetings.
MA Workshops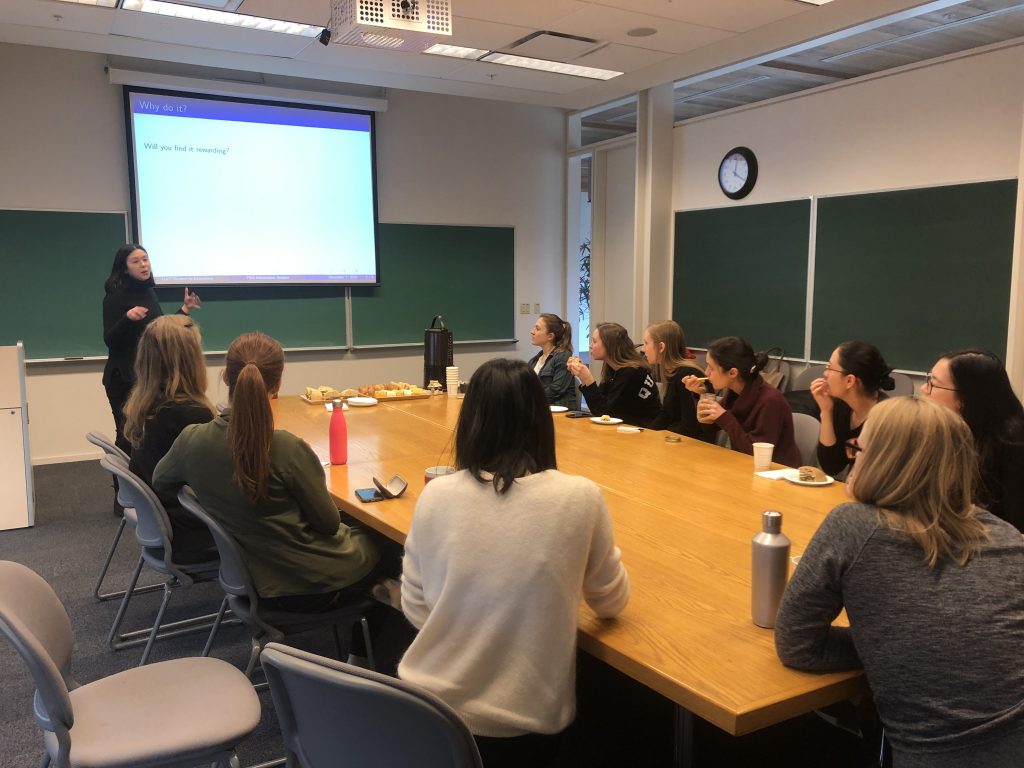 We hold annual workshops for women in the MA program who are interested in pursuing a PhD. Current PhD students attend to answer questions, offer advice and open the door to mentorships. Our graduate chair also takes part to express the support of the Department for our initiatives and to provide information about the program and application process.
MA and PhD Student Orientation
We present to incoming MA and PhD students during program orientation in August to introduce WE @ UofT. We describe our mission statement, the current state of women in the economics profession, and our initiatives. We also clarify what kind of behaviour is considered inappropriate and/or discriminatory against our peers and therefore not tolerated in our Department.
Alumni Events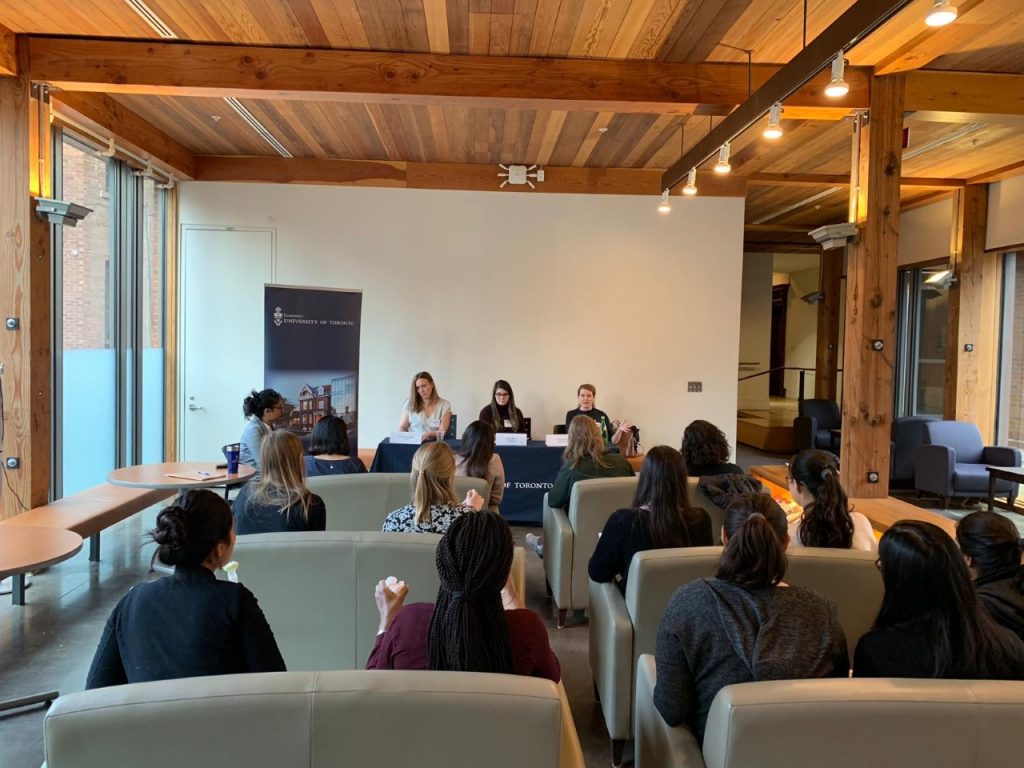 We invite alumni from a variety of work backgrounds, both academia and industry, to expand our network and provide advice to current students.
Summer Research Seminars
We organize summer research seminars for graduate students in our department to present work-in-progress.